Ahhhh...November is here and things are about to go into full swing. I heart the holidays!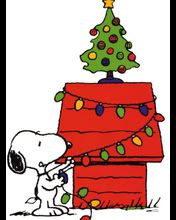 Things are about to get a little crazy around here...er, more crazy than usual (because things are never calm and collected at our house!) - with multiple Thanksgiving meals, decorating, shopping, and as many Christmas celebrations as we can cram into one calender! As much as it stresses me out sometimes, I love EVERY STINKIN' second of it!!! After all, it is "
the most wonderful time of the year
!"

This week, Halloween decor gets boxed up and the Thanksgiving decor comes out! (By the way, Libby is "embarrassed" that our Halloween stuff is still up - she said so on November 1.) But that's just the interim, the "filler"...what I really can't wait for is busting out the Christmas decor!
In the meantime, we do have a few other fun things on our Thanksgiving "to do" list...
First, I'm planning on creating our very first "Thankful Tom Turkey" (idea courtesy of
Living, Laughing, and Loving
- one of my new fave blogs!). If he's cute enough, I'll try to post a picture of our masterpiece! :)
Christmas pictures! I'm taking the day off from work on Tuesday to get our pictures made by my wonderful friend,
Amy Raney
! She does some great work and I can't wait to see how they turn out.
Once the letter is written, it's time to shop! I love shopping just as much as the next girl but really don't care for the post-Thanksgiving Christmas crowd. While I may brave the crowds on Black Friday for a handful of great deals and steals, I'm hoping to get most of my shopping done early. This weekend I'm hitting the stores, hopefully sans Libby! Goal is starting
and finishing
all of my non-online Christmas shopping in one day. Wish me luck! (As a side note, I'm hoping to do more online shopping and also support more "cottage industries" this year rather than supporting the big name stores - thanks to the advice from my friend, Anne, at
Modern Mrs. Darcy
.)
And that's just this week! Mind you, all of these "extras" will be on top of our usual hum-drum of work, meetings, church functions, swim practice, errands, maintaining the house (with my
new cleaning schedule
!) AND maintaining my sanity.
How are your pre-Thanksgiving/holiday season preparations going?